Zero Surge® was incorporated in March 1989 by J. Rudy Harford. As an independent consultant who designed and manufactured computer networks, Mr. Harford was given the challenge of reinventing the surge suppressor. When he examined failed surge suppressors, he found that the basis for the protection was metal oxide varistors (MOVs), inexpensive components which failed in normal service.
He began thinking about circuit design alternatives to the unpredictable and failure-prone MOV type. Using computer-aided circuit design, Mr. Harford developed and patented a series-mode surge suppression circuit which protects against worst-case surges, unlike the suppressors on the market which often fail after minor surges.
As power supply technology improved and became capable of operating over a wide voltage range, Mr. Harford developed and was issued another patent in April 2004 for Spectrum WVR®. This technology offers power line surge suppression over the entire voltage range of 85-175V (standard) and 85-265 (enhanced) with exceptional performance and worst-case surge endurance. Spectrum WVR is inherent in Zero Surge's entire product line.
In 2014, Mr. Harford was ready to retire and looked for a successor to keep the standard he set for Zero Surge. Impressed with Zero Surge's products and potential, James Minadeo purchased Zero Surge Inc. and now serves as the President. Zero Surge's sales, office, and production staff have remained with the company and continue to offer excellent customer service and superior quality products.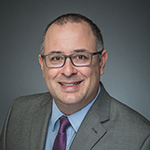 Jim Minadeo – President & Owner
Background:  Chemical engineering, electronics manufacturing, testing, technical support, sales
ZSI Role:  Administrative issues, technical support, ecommerce manager, RFQs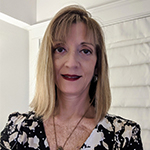 Donna De Vico – Sales & Marketing Director
Background:  Sales and marketing in agricultural and automotive industries
ZSI Role:   Technical support, RFQs, sales, reseller support, social media, advertising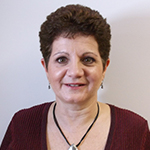 Deb D'Angelo – Operations Manager
Background:  Bookkeeping and hospitality management
ZSI Role:  Credit, collections, materials, shipping and production management