Zero Surge Honored At Economic Development Summit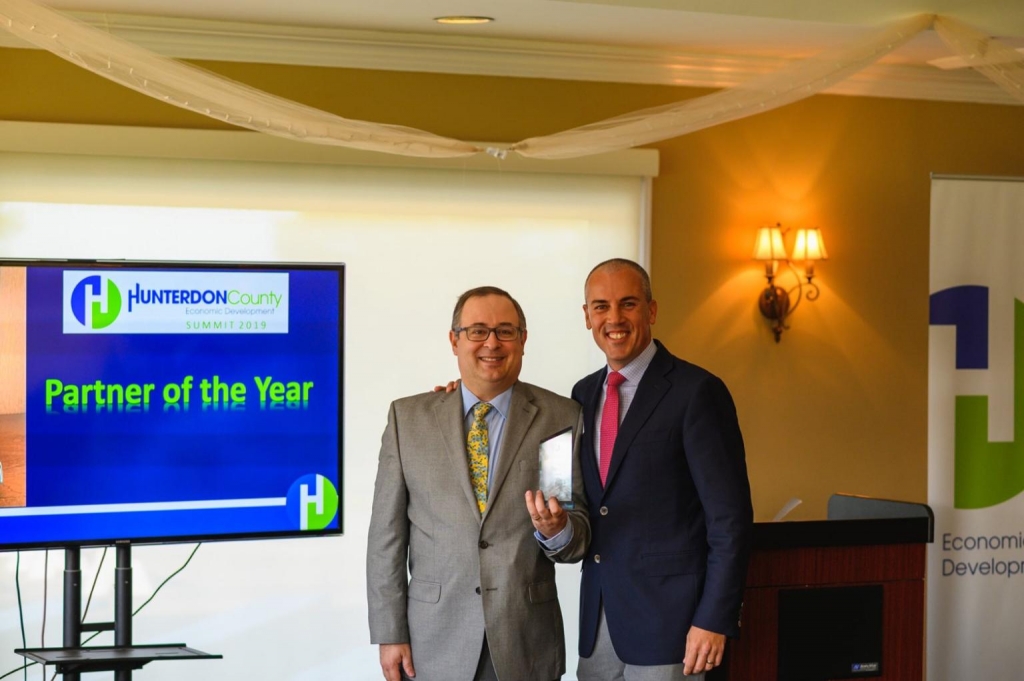 Zero Surge was presented with the Partner of the Year Award at Hunterdon County's Economic Development Summit on October 11, 2019. "We need help from our business partners, not just with buy-in, but with participation, with support, and with lending the prestige of their good name from the business that they're doing here in this county," Freeholder Lanza said. "Without (Zero Surge), I don't think we are where we are today." (Click on the photo for a link to the full article.)
3rd Annual HackHunterdon Hackathon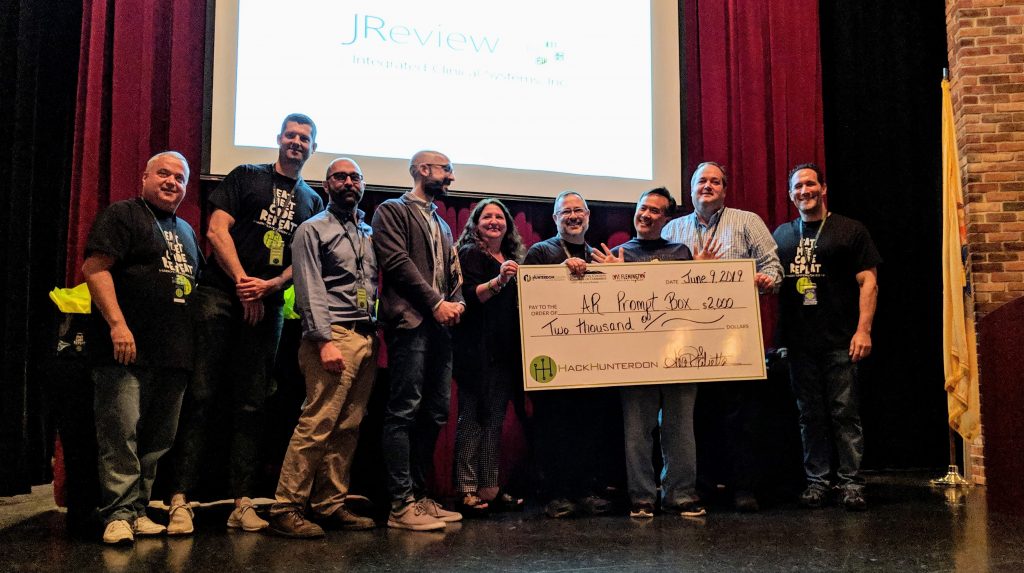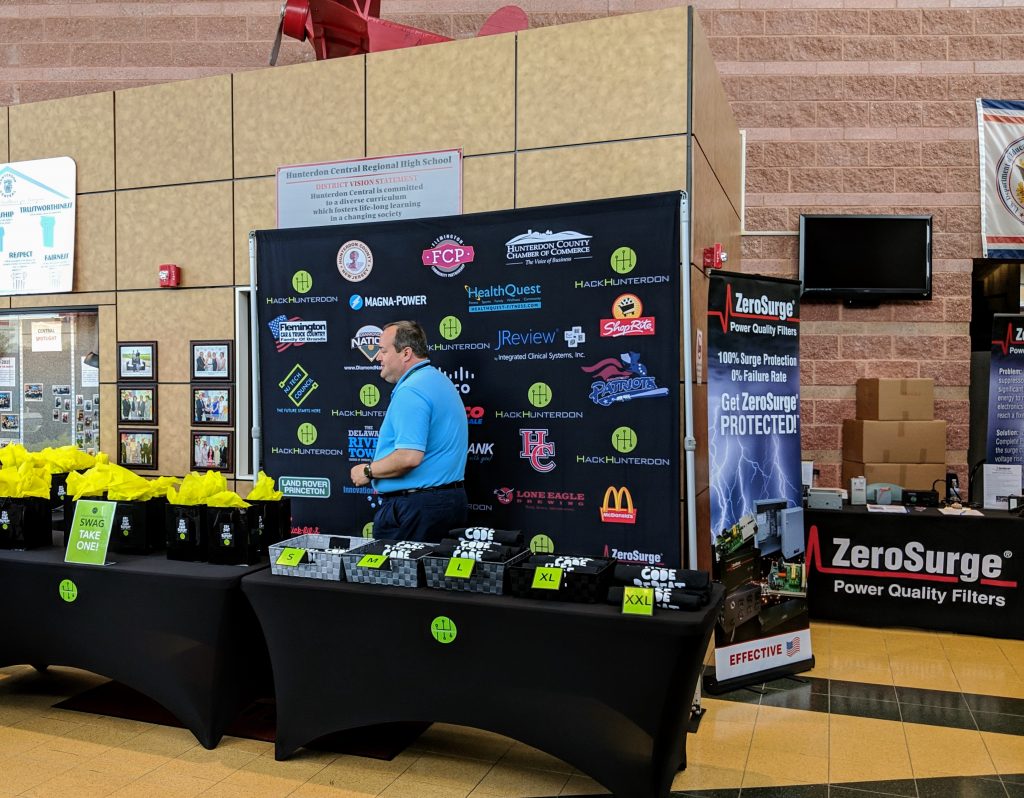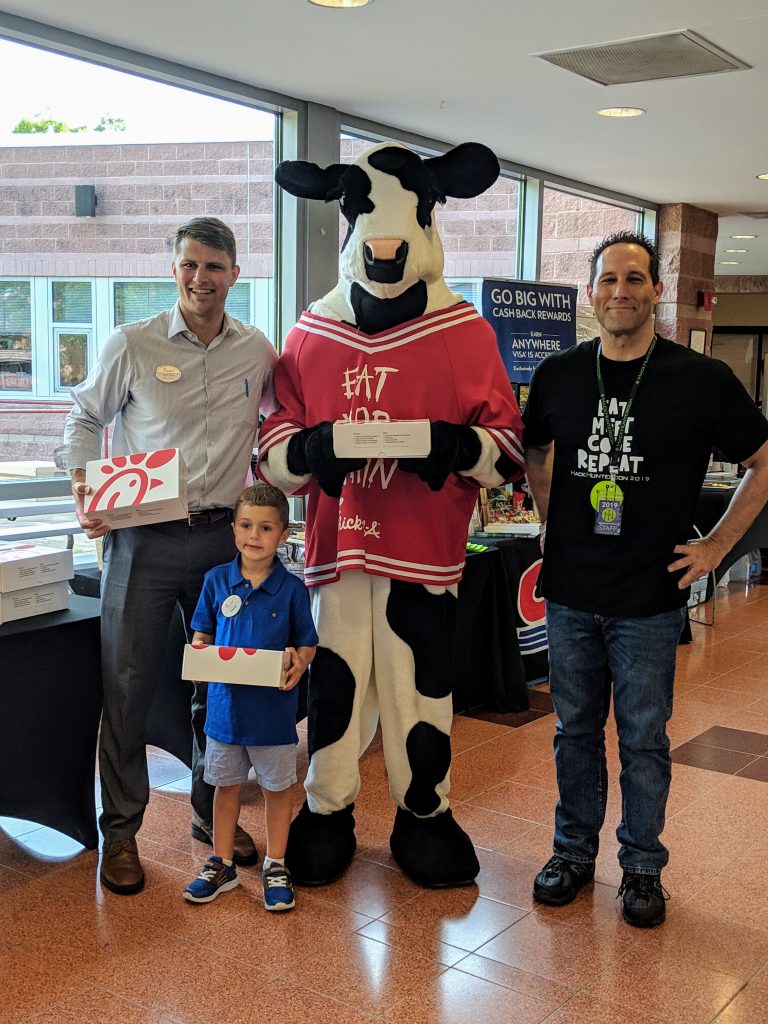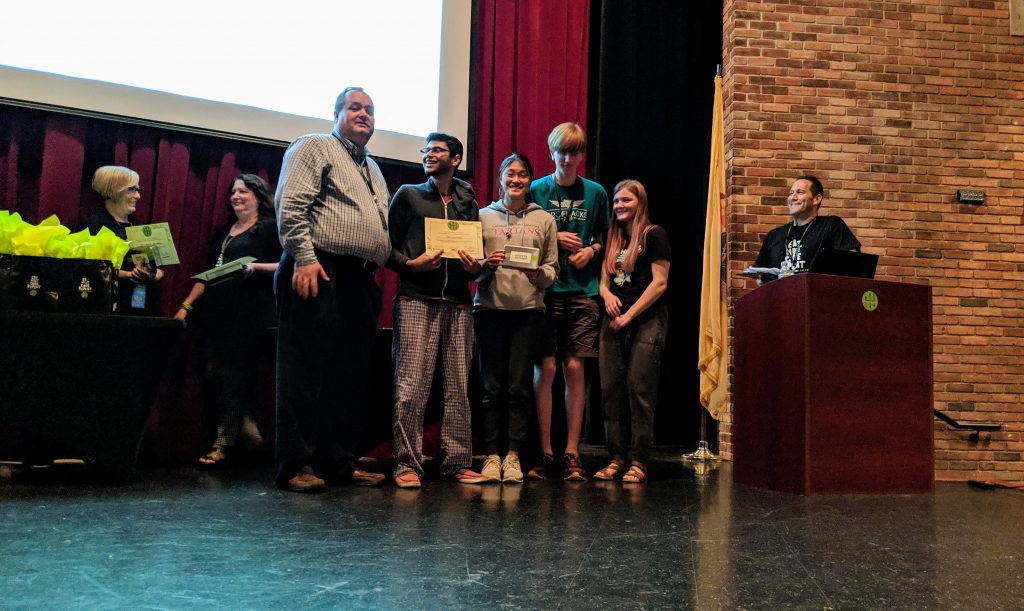 Zero Surge was, once again, a sponsor of the Hackathon held on June 8-9 in Flemington, NJ.  We provided surge protection at the event and donated units for raffle prizes.  A total of 17 teams competed for over $6,000 in prizes.
2nd New Jersey Manufacturing Caucus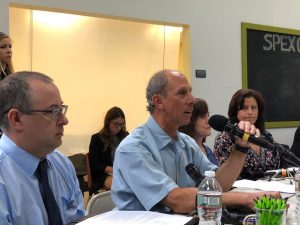 On August 14, 2018 NJMEP once again worked closely with the New Jersey Legislative Bi-Partisan Manufacturing Caucus to bring manufacturers' concerns to the forefront.  Several manufacturers sat on a panel to testify before the Caucus, including James Minadeo, President of Zero Surge Inc. It was a great turnout as manufacturers came from all over New Jersey to show their support. Manufacturing leaders provided testimonies regarding real concerns and issues with policies that are impacting their businesses. The main topics and concerns discussed included tariffs, apprenticeships, and minimum wage.
For Zero Surge, a major concern is the steel tariffs.   According to James, "We aren't in the steel industry, but we use high quality steel enclosures.  I thought it would take a lot longer for those tariffs to affect us, but then I started getting emails from suppliers saying, 'Tariffs are coming, we'll do our best … but costs are going to go up.'  Unfortunately, recent RFQs have supported that warning."
Important challenges and important solutions were discussed at great length during the New Jersey Legislative Manufacturing Caucus, and all concerns were heard to their fullest extent.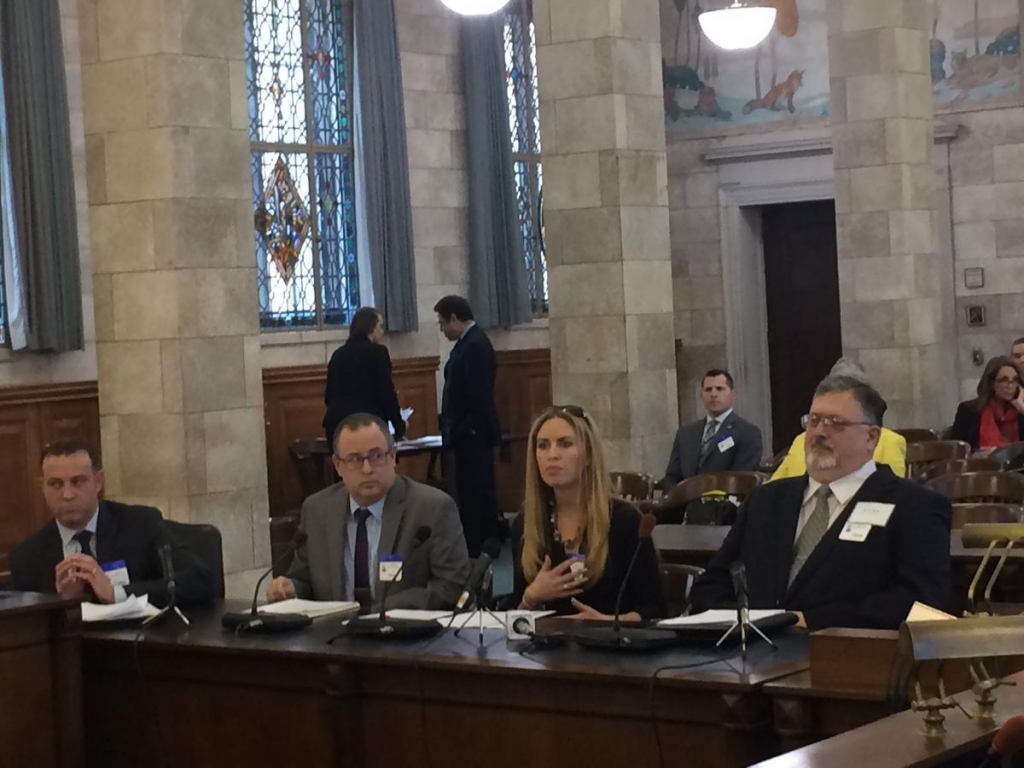 Jim Minadeo, Zero Surge's president (2nd from left) testifying before the New Jersey Manufacturing Caucus in an effort to help retain manufacturers and entice new businesses to the state. (2/18)
Zero Surge's holiday luncheon. Pictured in the center is Zero Surge's founder and technology inventor, J. Rudy Harford.